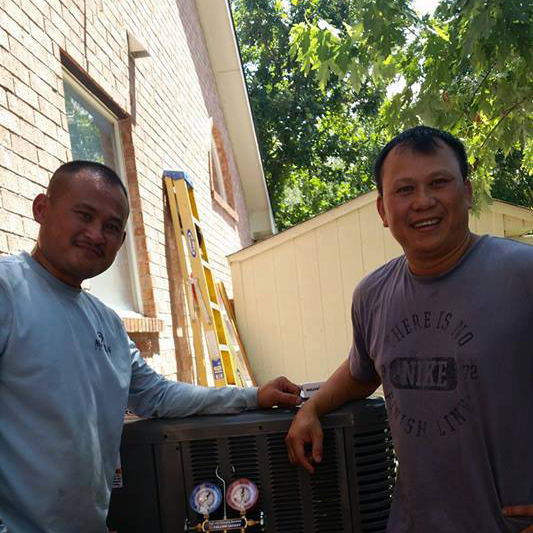 Here For All Your Heating
&

Cooling Needs
There's a reason why we're Palacios trusted air conditioning, heating, and new construction company. With over 20 years of experience, our knowledgeable technicians do a range of maintenance, installation, repair, mechanical, and ductwork services for your utmost comfort.
Based in Palacios, TX, we serve Palacios, Matagorda County, and more.
24/7 Emergency Services at No Extra Cost
Texas weather is unpredictable and you may need emergency services when you least expect it. That's why Reddy provides services 24 hours a day, 7 days a week, 365 days a year. Just a phone call away, we're Reddy when you are.
Reddy is Palacio's trusted HVAC company
See what our customers say about us
Courteous, professional, fast service, affordable. I don't have a bad thing to say about these guys. They've worked on my system twice and I couldn't be happier with their service.
The votes are in!!! Congratulations Reddy Air Conditioning and Heating out of Palacios, TX for best Repairs and Services in the Heating and Air Conditioning Category In the Coastal Bend Area for the Victoria Advocate's Best of the Best 2018!!!!
After the hurricane came to electricity but no ac…He came the next day and got it working.from 85 to a cool 69….thanks so much…me and my girls appreciate it..Got it working in less than an hour.
We have had several consistent good experiences with Minh and recommend him to anyone in the greater Palacios area clear out here to the cape!
Highly recommend! This gentleman went above and beyond to help get my AC up and running when I was having wiring issues. He was very courteous and professional about the whole ordeal and worked in a timely manner.
(
361
)
935
-
9798
Request an Estimate Today